You wouldn't share a toothbrush with a stranger...why would you share toxic sweat with them?
"If people knew what body toxins were hiding in the wooden seats of their local public sauna, they would never enter one again!"
- Warren Starnes, Co-Inventor of the Super Sauna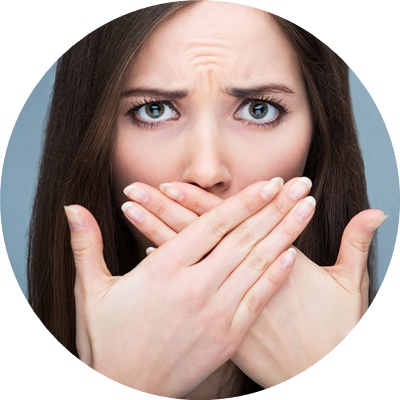 Infrared saunas have been studied and observed for many years with repeated studies done on their health benefits, and the positive results are undisputed. But before today, these well-documented health benefits have been only available to those with access to health clubs, spas, chiropractors, and alternative medicine doctors. Infrared saunas are known to:
Improve circulation
Lower blood pressure
Heal wounds faster
Ease chronic pain
Detoxify the body
Relieve stress
Help in weight loss
Reverse the effects of aging
Because of the staggering popularity of and interest in infrared saunas over the last several years, more and more people are trying to figure out ways that they can have the healing benefits of an infrared sauna at home at their convenience – without ever having to share an unsanitary closet-sized box with strangers anymore.
Until now, if you wanted a sauna installed in your home you have very few options. Today's home saunas are mailed to you in giant do-it-yourself kits – usually taking days to assemble if you're lucky. The money and time rack up very quickly. Then there's the space factor. You literally must either dedicate a room or have an addition put on your home in order to accommodate a kit sauna. These kits also require you to hard wire the electrical to the unit by a professional electrician - likely requiring additional permits and inspections.
The worst thing about traditional wood saunas is their design. Current sauna technology has been limited to a few feet of the precious infrared emitters mounted behind and underneath wooden boards. The problem with that design is, wood absorbs infrared light - significantly decreasing the effectiveness of the infrared emitters. Add to that the claustrophobic design and the extremely unsanitary condition created (wood absorbs the toxins the body excretes through the sweat) and you have little more than a very expensive heated closet.
---
Speak to a Sauna Advisor Now
---
The Super Sauna eliminates the 4 biggest problems
with traditional wooden saunas:
Completely Sanitary
- Never again worry about the unsanitary conditions created by hundreds of people using the same public sauna. The super sauna is built from non absorbent materials and simply wipes clean when you're finished.
Movable and Portable Design
- Now you don't have to dedicate a room or put an addition on your house in order to enjoy the benefits of a home sauna. The Super Sonic is 100% portable plug-and-play design built on casters – simply roll the sauna to the desired location and plug it in whether indoor or out.
16X More Effective Healing Technology
– We've eliminated the wood that absorbs the beneficial infrared light - increasing the health benefits 16 times greater than any other sauna available in the world.
Patented Open 'Horseshoe' Design
- Gone are the days of feeling enclosed and claustrophobic in a sweaty wooden box. The Super Sauna's revolutionary open design allows for easy ventilation and circulation of air.
Get all the benefits of the most technologically advanced infrared sauna available in the privacy of your own home
Completely sanitary wipe-clean design
Unique plug-and-play design no assembly required
Indoor or outdoor use
Constructed of durable steel and aluminum
16 times more powerful than any existing sauna
Completely safe around children, pets and electronics
Revolutionary open design eliminates claustrophobia
Use and storage designed for convenience
Three customizable zones of infrared intensity
Roles away on casters for easy storage
Burns up to 600 calories in 30 minutes
Plug-and-play design - no assembly required
30 day money back guarantee
Start enjoying the health benefits of infrared in the privacy & comfort of your own home.
Speak to a Super Sauna advisor today and ask about our convenient financing program.
---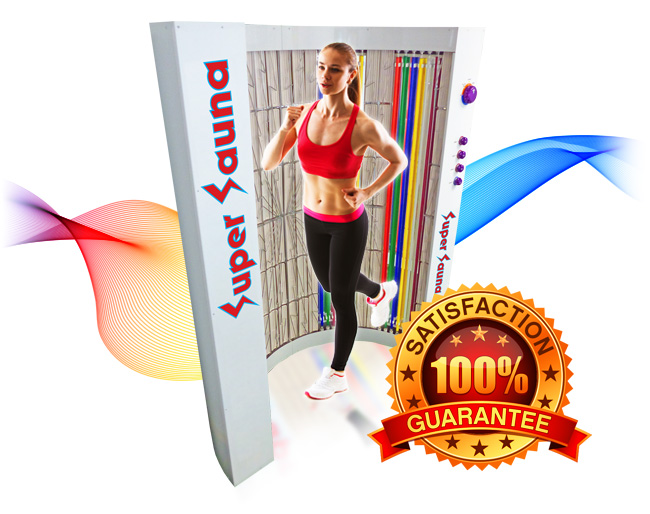 Our 30 Minute Guarantee
All it takes is half an hour in our Super Sauna and you'll be hooked. We're so confident that you'll love the countless health benefits of our sauna that if you don't absolutely love it after 30 minutes, simply send it back to us for a full refund, no questions asked. Of course if you decide to keep it you're covered by our 12 month quality guarantee.
---
Speak to a Sauna Advisor Now
---